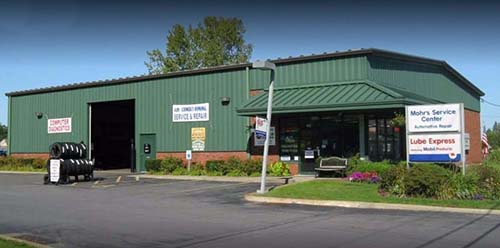 The town of Milton, NY, is located in Saratoga County, southwest of the city of Saratoga Springs. Just over 19,000 people live in Milton, spread throughout a land area of about 35 square miles.
The Milton area was first settled around 1772 and more permanently established 20 years later. Some people say the town was named after the poet John Milton, while others claim the name was shortened from "Mill-town" for the area's early mill activity. Milton had its very own terminal trolley railroad line early in the 20th century, which operated from 1898 to 1929. The Kayaderosseras Creek flows through the eastern part of Milton, while NY State Route 29 is the main east-west highway across town.
Since 1977, Mohr's Service Center has proudly served all drivers in Milton with top-quality auto repairs. Our experienced staff always provides excellent customer service combined with precise workmanship on a full range of makes. Altogether, we'll have you back on the road in top form and completely satisfied. Our shop is conveniently located on Washington Street in nearby Saratoga Springs, your true alternative to the dealership!